West Cascade Peace Corps Association
Our Next Event
WCPCA BOOK GROUP DISCUSSION. Tuesday, November 11th, 2014, 7:00 PM - 9:00 PM

This month's selection is Dancing with Gogos, A Peace Corps Memoir, by WCPCA member, Gary Cornelius. Gary writes about his recent PC experience in a Zulu community in South Africa. The book is available from Gary, at Tsunami Books in Eugene, or on Amazon. An electronic version is also available on Amazon. The meeting will be at the home of Patty MacAfee. To learn the address send an email to info@westcascadepca.org and write "Bookgroup" in the subject line. All are welcome.
2015 International Calendar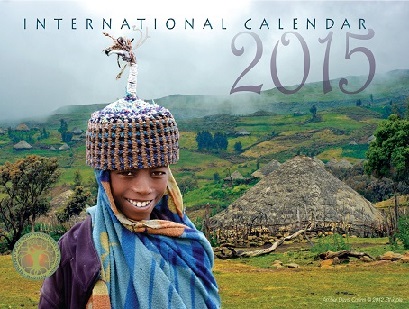 Once again, WCPCA is selling international calendars published by the Madison, WI RPCV group. With photos from current and former Peace Corps host countries and day by day listings of holidays from countries and cultures throughout the world, the calendar is a work of art and a resource that celebrates ties of friendship created by Peace Corps service.
Proceeds from these sales help fund humanitarian projects. Click here to see a list of funded projects. For more information about calendar sales, please visit the Shop page.
---
The West Cascade Peace Corps Association, in conjunction with the National Peace Corps Association, supports the work of world peace, well-being and understanding and furthermore strives to actively fulfill the Peace Corps third Goal of "bring the world back home."
from the West Cascade Mission Statement