West Cascade Peace Corps Association
Our Next Event
SEND-OFF PARTY (AKA NOM PARTY). Tuesday, May 26th, 2015, 6:00 PM - 8:00 PM

Join us for the annual Send-Off Party to welcome newly nominated volunteers into the Peace Corps community before they begin their service. Venue is Many Nations Longhouse on the UO campus (located off E 15th Ave, tucked between the Knight Law School and the Museum of Natural and Cultural History). Please bring a potluck dish to share. Also, please see the online May newsletter for details on contributing photos for the program.
2015 International Calendar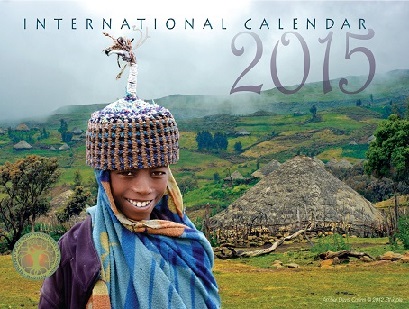 Once again, WCPCA is selling international calendars published by the Madison, WI RPCV group. With photos from current and former Peace Corps host countries and day by day listings of holidays from countries and cultures throughout the world, the calendar is a work of art and a resource that celebrates ties of friendship created by Peace Corps service.
Proceeds from these sales help fund humanitarian projects. Click here to see a list of funded projects. For more information about calendar sales, please visit the Shop page.
---
The West Cascade Peace Corps Association, in conjunction with the National Peace Corps Association, supports the work of world peace, well-being and understanding and furthermore strives to actively fulfill the Peace Corps third Goal of "bring the world back home."
from the West Cascade Mission Statement